Executive Office Services (EOS)
is an Atlanta–based enterprise providing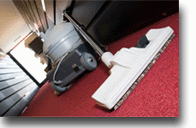 superior
facility services to the property management industry.
EOS draws on over 50 years of combined expertise in the property management, facilities
management and janitorial services industries. As former Fortune 500 corporate executives,
we are cognizant of the daily time and energy drain that poor performance in core
practices creates. EOS was developed to address those needs.
Proven dedication to superior customer service, attention to detail and a creative
management approach are what set EOS apart.